Non-Profit Spotlight, February 2007
Forgotten Cats Adoption Drive - February 9 through February 11
Forgotten Cats, a non-profit, all volunteer organization committed to protecting and improving the lives of feral cats
throughout Delaware, is partnering with PetSmart for a special adoption event this weekend. Beginning the evening of Friday, February 9 and continuing through Sunday, February 11, Forgotten Cats and PetSmart offer a unique opportunity to find a wonderful new pet, meet volunteers from Forgotten Cats, and visit America's largest specialty pet retailer. PetSmart store # 1103 is located in the Brandywine Town Center near the intersection of Naamans Rd. and Rt. 202/Concord Pike. PetSmart, a specialty retailer offering services and solutions for the lifetime needs of pets with 885 stores nationwide, is committed to saving the lives of homeless pets. To date, PetSmarts' efforts have saved nearly 3 million pets' lives through their adoption programs.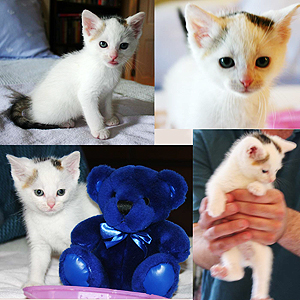 Please take some time over the weekend to visit Forgotten Cats adoption event at PetSmart. Many cats and kittens will be available for adoption. All of the cats and kittens have been sterilized, vaccinated, and tested for the FIV and Feline Leukemia . Help make a paws-i-tive impact with these two organizations. For more information about Forgotten Cats, visit www.forgottencats.org For more information about the event,
e-mail info@forgottencats.org or call PetSmart at 302 475 0618.
| Forgotten Cats|